One of Kyoto's three main festivals alongside the Gion Festival and Jidai Festival. This event is held at Shimogamo Jinja (Shrine) and Kamigamo Jinja (Shrine) on May 15th
It began 1400 years ago as a national event during the Heian Era. At that time, when people used the word "festival" they meant this one. This festival also makes an appearance in the Tales of Genji, Japan's famous novel.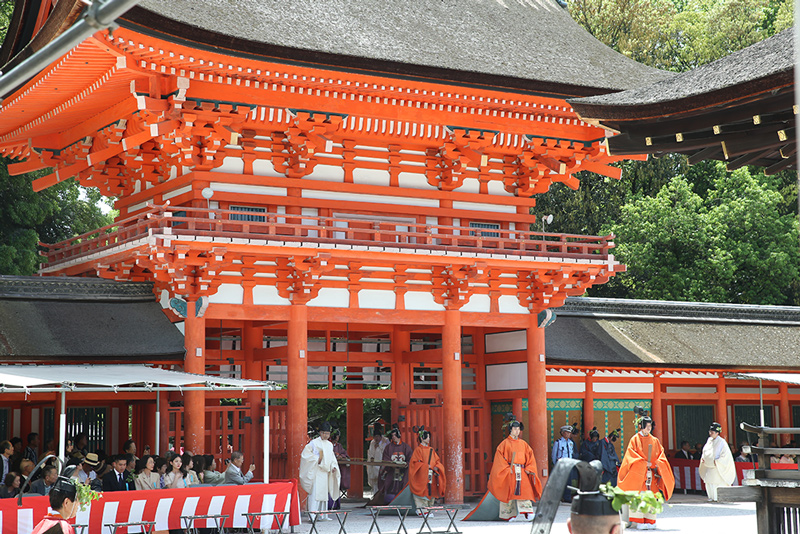 The festival consists of around 500 people and animals including the following: 36 horses, 4 cows, two cow-drawn carts, one float, and people dressed up in Heian-era elaborate costumes. The procession is over 1km long and it's as if you're watching a real-life drawing of an ancient screen.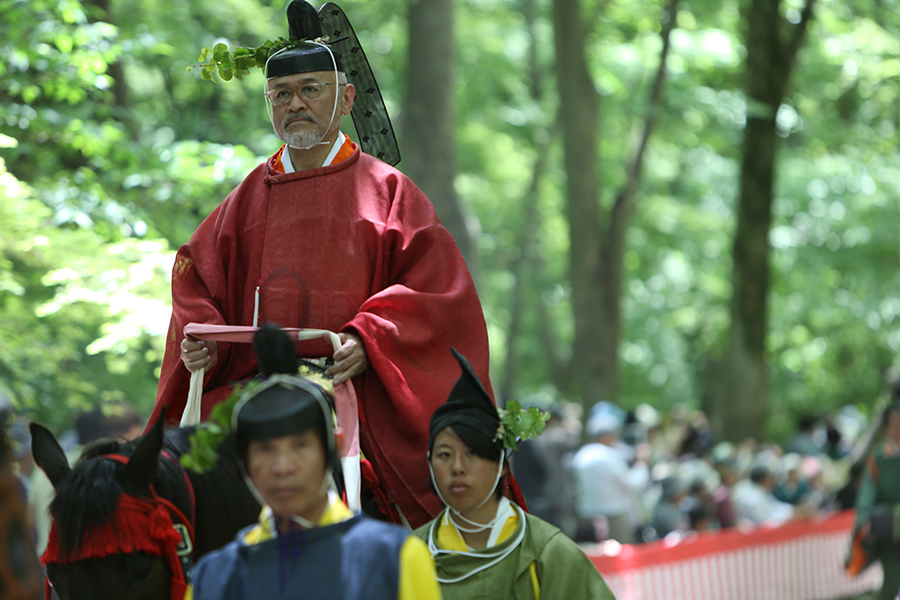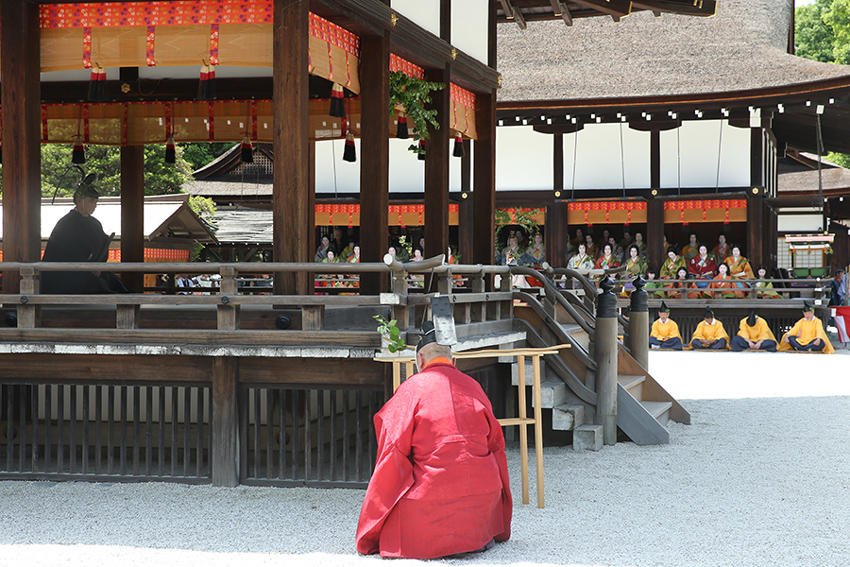 Seats are available for purchase beginning on April 2nd for 2700 yen per seat from the Kyoto Tourism Association
There are pre-festival events taking place leading up to the 15th. Make a point of stopping in on one of the following:
・May 1st: Kamogamo Shrine/Kurabemae Ashizoroe-shiki
・May 3rd: Shimogamo Shrine/Yabusamenji
・May 4th: Kamogamo Shrine/Saioudai Misogi-no-gi
・May 5th: Shimogamo Shrine/Busha Shinji
・May 5th: Kamogamo Shrine/Kamokurabe Uma
・May 12th: Shimogamo Shrine/Mikage Festival